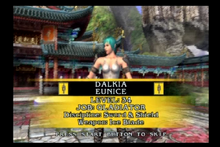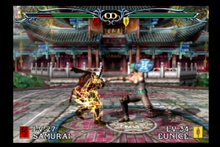 "Eunice" was a Dalkian soldier. She fought under Queen Aurelia Dichalla Dolce's command during Chronicle 12 of "Chronicles of the Sword". She uses Abelia's fighting style.
Eunice appears in Soulcalibur IV in Tower of Lost Souls (Descend mode) using Nightmare's style.
Soul Calibur Skills
Venom Fang B
Shave Damage B
Nullify Ringout B
Community content is available under
CC-BY-SA
unless otherwise noted.