REDIRECT Template:UserCharacter (Old)

Alexandria Angelopoulos (アレクサンドリア アンゲロプロス, Arekusandoria angeropurosu Greek: Αλεξάνδρεια Αγγελόπουλος) is a character in the Soul series of games. She made her debut in Soulcalibur IV and has returned in Soulcalibur V. She is the childhood friend of Andromache and Chelsea. Her goal is to seek out and destroy both Soul Calibur and Soul Edge.
Create-a-Soul formula SCIV
Name:Alexandria
Sex:Female
Style:Sophitia
Weapon:Sword Breaker
Stage:Thesmophoros' Imperial Garden
Alignment:Good
Face:Female Face 2
Eyebrows:3:06,24
Eyes:3:32,24
Skin:1:10,06
Underwear:Atalanta's Stockings
Voice:Female Voice 2 Pitch -11
Head:Atalanta's Hairband(9:05,13/ 9:04,16)
Hair:Grand Dame(6:08,13)
Face:--
Upper Body:Atalanta's Jacket(0:45,04/ 9:03,14/ 7:03,17/ 0:44,01)
Arms:Atalanta's Gloves(0:45,04/ 9:03,14/ 8:06,13/ 0:45,04)
Shoulders:--
Neck:--
Socks:--
Feet:Atalanta's Boots(0:45,04/ 9:03,16/ 6:09,24)
Create-a-Soul formula SCV
Name:Alexandria
Sex:Female
Style:Pyrrha
Weapon:Aenas(9:0,18/9:2,18/3:7,18)
Weapon Trail:9:2,15
Stage:Free Imperial City Center
Voice:Upbeat Girl Pitch 0 Tone -5
Malfestation Level:None
Face:Female Face 2(9:53,0/ 9:44,0/ 5:57,2)
Eyebrows:3:02,29
Eyes:6:33,23
Skin:2:07,2
Hair:French Braid(6:08,13/9:02,17)
Upper Body:--
Lower Body:Long Skirt(9:01,15)
Chest:Magus Breastplate
Hip:Holster (Hip)(4:05,22/ 7:10,23/ 0:43,1)
Arms:Wide-Opening Gloves(7:05,0/ 7:05,0)
Shoulders:Shoulder Plates(9:62,16/ 5:08,16)
Neck:Flight Necktie(9:00,1/ 8:02,18)
Socks:--
Feet:Engineer's Long Boots(9:00,3/ 9:02,15)
Accessory 1:Goddess' Feather Brooch
Accessory 2:Bow
Accessory 3:Bow
Fighting Style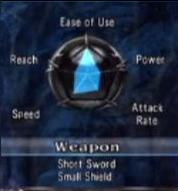 Quotes
Soulcalibur IV
Hesitation will lead to defeat.
I will not hesitate to kill you.
I have bet my life of this sword.
Fighting is not only way to settle this.
I will not hold anything back.
I'm sorry, but I cannot lose.
Prepare...Yourself!
Sleep... Eternally!
Okay, get ready for this!
Stay down!
Brace yourself!
This is the end!
Even with the same moves it all depends on the user.
Only one can emerge the victor.
Are you even trying?
I'll crush you!
Don't move!
Do not underestimate me!
Still kicking!
What would you call true strength?
All my strength!
Stop struggling!
I'm not playing.
I saw that!
Fall!
Hit!
Won't work!
Goodbye
There!
Finish!
Too late!
Now!
Did you go easy on me?
You're so predictable.
The end!
You're good!
Soulcalibur V
OK. Let's get this started!
Don't underestimate me.
What? Was I too gorgeous for you?
It's not easy being beautiful.
Did you really think you stood a chance?
You're mine!
I'm not done!
Are you ready?
No!
Brace yourself.- before performing Critical Edge
This will hurt!- after performing Critical Edge
Theme Music
Soulcalibur IV
Soulcalibur V
Relationships
Gallery
Soulcalibur IV
Soulcalibur V
Community content is available under
CC-BY-SA
unless otherwise noted.