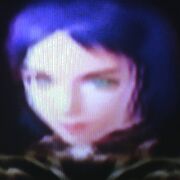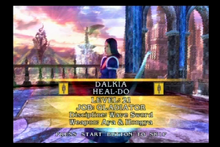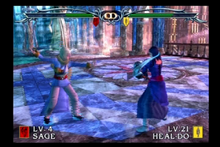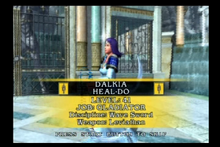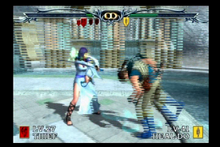 A calm and relaxed warrior of the Klessirpemdo who used the Wave Sword, Leviathan. Her nickname was the "Water of Origin".
Chronicle 9
https://www.youtube.com/watch?v=smwYlpG3HQo#t=12m51s
Stage
This stage is filled with water in reference to her nickname. The ground becomes wet and slippery as the part of the effect, making the player move further and increasing possibilities of a ring out.
Community content is available under
CC-BY-SA
unless otherwise noted.