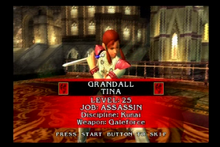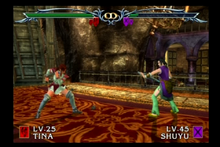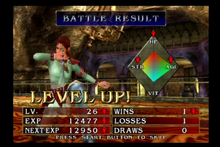 Tina is a character in The Chronicles of the Sword Chronicle 14 in the Soulcalibur III video game.
Biography
Soldier under Abelia's command, and another member of the Cadet's Anti-Rebellion force against Girardot. She, after Girardot's defeat, decided to follow the Cadet into rebellion. She wields the Kunai.
Create a Soul formula SCIII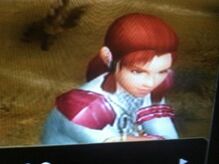 Name:Tina
Sex:Female
Job:Assassin
Weapon:Kunai(1)
Alignment:Good/Light
Face:05
Eyebrows:02,22
Lips:02,16
Eyes:22,25
Skin:04,17
Underwear:01,18
Voice:Girl 2
All:--
Head:--
Hair:Priest Wig(02,22)(16,27)
Mask:--
Chin:--
Lower Torso:Scale Mail(36,15)
Mid Torso:Tight Shirt(09,13)
Upper Torso:--
Arms:Dancer's Rings(36,19)
Shoulders:Spy Pads(36,22)
Neck:Priest Necklace(06,17)
Waist:Scale Tasset(36,21)
Lower Legs:Cloth Bikini(22,06)
Upper Legs:Miniskirt(07,12)
Shins:--
Socks:--
Feet:Metal Short Boots(23,12)
Community content is available under
CC-BY-SA
unless otherwise noted.